AUTHOR: The Dental CFO
January 17, 2022
A chief financial officer (CFO) is more than just a CPA or accountant. A CFO brings a higher level of analysis, reporting, and planning to the financial aspects of your firm. A CFO will analyze the strengths and weaknesses of your dental firm from a financial perspective, rather than simply providing an income statement and balance sheet for you or your board of directors to analyze.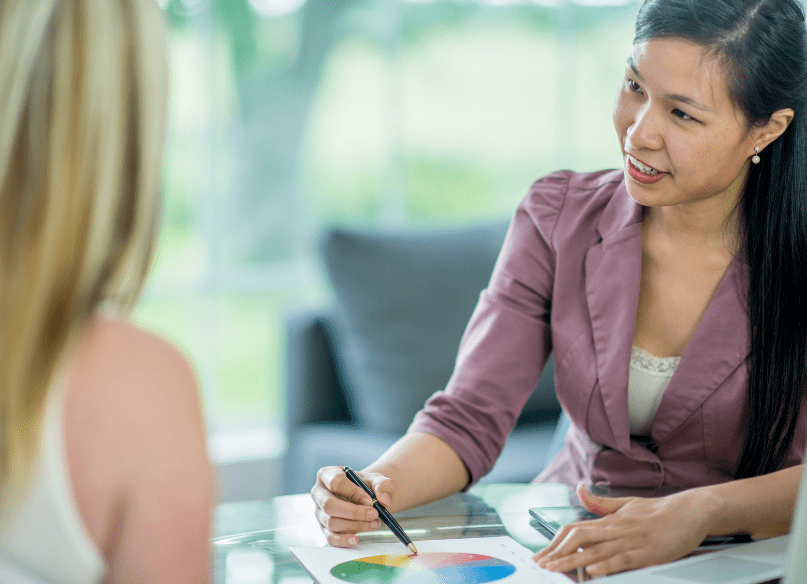 Many firms understand the benefits of having a CFO, but having a full-time CFO might not make sense if you have a small or mid-sized dental practice. In those situations, a fractional CFO might be the best option, as they provide many of the same benefits as a full-time CFO without the associated expense or commitment.
What is a CFO?
To fully understand a CFO's tasks, we should first make the distinction between some of the typical financial service roles at most dental practices.
Bookkeepers
Bookkeepers are essentially financial trackers. They will record transactions daily, including tracking invoicing and maintaining or balancing internal ledgers. They will also maintain payroll for your dental team.
Accountants and CPAs
Accountants provide more in-depth services compared to a bookkeeper. They will do all of the same things that a bookkeeper will do, but they take it a step further. They will prepare financial statements, review and analyze operational costs, and prepare tax returns. CPAs also can provide the tools that managers need to forecast the practice's financial needs, if they know what to review.
Chief Financial Officers (CFOs)
The next level of financial services comes from a CFO. CFOs often work with a bookkeeper and accountant to provide more in-depth financial analysis. They review past numbers and look forward to the future of your practice.
While most dental practices engage a bookkeeper or accountant, fewer will take the next step and engage a CFO to help with financial analysis and planning.
Many dental practice owners assume that having a CFO is only for larger practices. However, even small and mid-sized practices can benefit significantly from the forward-looking approach of a CFO. Ultimately, a CFO will look for ways to optimize a practice to work toward long-term profitability and growth.
The Importance of Experience in the Dental Industry
Regardless of their titles, the financial professionals you have in your practice must have experience in the dental industry. Dental professionals face unique financial challenges that the average financial analyst may not consider, even if they have CFO experience. If you are in the dental industry, you need financial analysis and recommendations that are based on experience in dental practice management.
What Tasks Do CFOs Manage?
CFOs handle a wide range of activities to assist with dental practice management. Ultimately, they provide both flexibility and stability when it comes to your dental practice's finances. For example, they can help you plan for changes in payroll and financial emergencies, including dealing with or avoiding surprise tax bills.
Below are just a few more ways that a CFO can assist in your dental practice.
General Business Strategy
A CFO will help you make better day-to-day decisions for your practice. A CFO can help with things such as repeated purchasing decisions, invoicing methods and practices, and even the hours that you should be open to serve dental clients effectively. By reviewing past patterns, a CFO will analyze and predict how certain daily decisions will affect your practice as a whole.
A dental CFO can also help you develop a long-term business strategy that will foster growth. Strategic planning is essential for a thriving dental practice, and it should not be overlooked.
Cash Flow Management
Cash flow is always a hot topic in dental practice management. Having a CFO review your cash flow can help you make better decisions to ensure steady receipts and purchasing. A CFO will be able to see patterns in cash flow to take advantage of ebbs and flows in the industry.
Pipeline Reporting and Forecasting
Accounts receivable can create a significant payment lag in any dental practice. Waiting for insurance companies and individual payments to come through can cause cash flow issues. While you might not be able to forecast cash flow concerns, sometimes a CFO can. A CFO will effectively report on payments that you have coming through and help you predict when payments will arrive so you can plan effectively.
Budgeting and Financial Modeling
If your dental practice does not have a budget, you are missing out on opportunities to increase your bottom line. A CFO will not only help you develop a budget, but will also monitor it to ensure that targets are being met.
In addition, a CFO can help you forecast your budget if you are considering specific changes to your practice. For example, you might be thinking about adding a new piece of equipment. Working with a CFO will help you understand the financial implications of your decision. A CFO can help you answer questions such as: Does buying or leasing make more sense? Will adding this equipment help increase the practice's bottom line?
Reporting to Stakeholders
Communicating with stakeholders about the firm's finances is extremely important. Answering questions and conveying information to partners, lending institutions, investors and others is vital to ensure that everyone who supports your practice has the information they need. A dental CFO can help ensure that stakeholders get the information they need in a comprehensive and understandable format.
Advising the Board and Executives
Decisions made by a board of directors or key executives is only as good as the information they have. A CFO can provide the information necessary to make informed decisions at the highest levels of your practice, whether that is you, a board of directors, or your management committee.
Tax Planning and Preparation
Preparing your taxes and tax planning are two very different tasks. A CPA can help prepare your taxes, but a CFO will take a broader look at tax planning. You can take steps throughout the year to decrease your tax obligations. With proper planning, you may be able to decrease your tax payments.
The Benefits of an Outsourced or Fractional CFO
Having a CFO on staff has many benefits for dental practices. However, those benefits come at a price – one that's too high for many small or mid-sized practices. The cost extends beyond the CFO's salary, and typically includes healthcare benefits, 401(k) matching, vacation, workers' compensation/unemployment insurance and more.
Even if a dental practice can support the salary and benefits of a CFO, it may not have the workload to justify adding a full-time position. In those situations, having an outsourced or fractional CFO can be a good solution. A fractional CFO reduces the overall cost of having a CFO without compromising the level of experience you need for your firm.
In fact, there are some situations where an outsourced CFO who has experience in the dental industry can be even more valuable than having a CFO on your staff. Someone with experience in the dental industry can help you understand the "normal" or industry average for expenses, accounts receivable, payables and more. They can offer unbiased opinions, based on industry knowledge, that you may not be able to find anywhere else. An outsourced CFO takes on an outside "consultant" role that will help you spot your practice's weaknesses and strengths compared to the dental practice industry as a whole.
Using a fractional or outsourced CFO will allow you to maintain your current accounting staff, if you would like, because the CFO will use their information to start a high-level analysis. A fractional CFO essentially complements current staff so that you have an adaptive and flexible option that will adjust with you. Outsourced CFOs are particularly adept at working with and harnessing internal accounting teams to increase a practice's overall success.
Why Choose The Dental CFO?
Compared to other professional practices and businesses, dental practices are unique. They face many of the same challenges as other businesses, but must comply with regulations and deal with matters unique to the dental industry. To address these facets of your practice, you need to practice like a dentist but think like a business owner.
A fractional CFO offers all of the benefits of having a full-time CFO at a fraction of the cost. The Dental CFO has created several service offerings to meet the needs of dental practices.
CFO Core

TM

: With

CFO Core

TM

, you are assigned your own CFO to work with you on a regular basis. You will receive a full range of CFO services, including reconciling accounts and regular reporting. Your CFO will also compare your practice to similar practices around the country to measure its performance.

Strategic Direction Program

TM

: This program provides analysis that will help you create a roadmap to achieve your dental practice management goals. If your target is growth, the

Strategic Direction Program

TM

will help get you there.

Practice Management Consulting: With The Dental CFO's

practice management consulting

services

, you can get an on-call CFO who is available to discuss your business's financial and planning goals. Your on-call CFO will offer analytic and industry experience.
In addition to these programs, The Dental CFO offers an array of other services including tax planning and strategies, accounting, human resources, start-up assistance, practice valuation, buy-ins/buy-outs, and detailed practice management. The Dental CFO provides services and insights that reach far beyond the average accountant or CPA.
If you want tools and programs to help your dental practice succeed, work with The Dental CFO. They will provide a CFO-level expert to work with you to help your dental practice thrive. They will strategize with you, keep you on track to achieve your goals, and identify methods to improve along the way. The Dental CFO's clients often perform better than national averages and see several non-tangible benefits, including enhanced leadership, increased employee morale, and improved productivity.
Learn more about our services and how The Dental CFO can help your practice by contacting a member of our team.