AUTHOR: The Dental CFO
January 10, 2022
This time of year, fraud schemes begin to pop up in greater numbers, putting business owners at risk. These threats happen to well-established and new companies. Let's take a look at a few of the most common schemes that target dental practice management.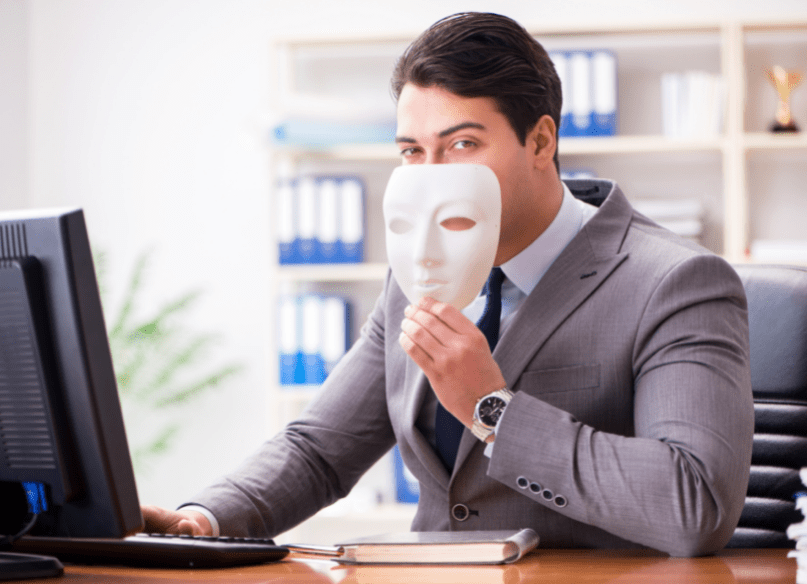 Poster Scams
Employment law is something every dental practice owner needs to know and monitor, as these laws change regularly. Employment law covers most companies that have employees working for them, whether that's just one employee or 50.
One of the most common scams involves workplace posters. There are companies that send threatening solicitations – through email, mail, text or phone calls – claiming that a dental practice will face hefty fines if it doesn't purchase expensive employment law posters.
That's not true.
These companies are not affiliated with any federal or state department of labor. Typically, they sell the posters for a set fee, though that fee can range widely. These laminated posters list labor laws or other information.
To be accurate, labor law posters are a real thing and they need to be displayed under most states' laws. However, the problem comes in the way these companies represent themselves. They typically use intimidating "official-sounding" names and may claim to be government agencies.
They also may use threatening language and inaccurate information to sell these posters. Often, they target new businesses that may not be as familiar with labor laws and posting requirements.
You can spot this fraudulent poster scam
There are several red flags to look for if you are contacted about employment law posters. The offending poster companies typically use documents, particularly mailing envelopes, that look like official government documents. It's very important to know that federal and state governments will not send you these types of documents.
Other important things to look for include:
Are they using intimidating language trying to bully you into buying their products?

Do they threaten you with fines? Some will state that fines range from $7,000 to as much as $17,000 for noncompliance, and that not making a purchase means you'll face such fines.

They may state there are fees ranging from $74 to $200 – or more – that you have to pay for these posters and not doing so will lead to fines.

The letters that are sent to you about the purchase of these posters typically look like invoices. You may feel as though you have to pay the cost.
What do you need to do?
Your first step is to verify state and federal rules for displaying these types of posters. You can find this information on the U.S. Department of Labor's website as well as state Department of Labor websites. The information you obtain from a .gov website that you've visited directly and on your own will be accurate.
Toss everything else in the trash. No matter how many times these letters land on your desk or what type of threatening language they use, you can ignore them.
There have been a number of states that have tried to stop the production and sale of these posters. North Carolina, for example, sent a cease-and-desist letter to these dishonest companies. Still, they continue to send out solicitations. That just means you have to be more aware of the circumstances and take steps to protect your business.
What are the rules?
States require employers to display labor laws. This helps to ensure that employees have access to the information they need to know if their rights have been violated. Employers must prominently display labor law posters in the workplace. This is typically done in a breakroom or another area that employees can easily access.
State or federal Department of Labor inspectors may come to your place of employment. If they do, and they find that you do not have the most up-to-date version of the labor law posters, they will typically give them to you for free. More so, Department of Labor inspectors will not fine your business for displaying older versions of these posters.
Here's what you should do now:
Find out what your state's laws are regarding these posters. Federal posters are available as well.

Are the existing posters you have up to date? If you are not sure, verify this information by going to the appropriate state and federal websites.

Be sure these posters are properly displayed where employees can read them.
Keep in mind that you can purchase these posters. Doing so helps ensure you have the most up-to-date information on display. Just toss out anything else! Don't make mistakes in managing your organization by failing to display required posters.
Do you want to make the process of managing your business a bit easier? Reach out to The Dental CFO now to learn how we can help you. Learn more about our services.
Fraudulent Schemes Related to the COVID-19 Pandemic
Another topic we want to discuss is related to COVID-19. Health care fraud is a very real problem today, especially with the pandemic. Even if you believe you know all of the scams out there, you may not realize just how easy medical fraud can happen in today's world.
To stay up to date on the most recent COID-19 related scams, check out the fraud alerts posted on the U.S. Department of Health and Human Services website. Let's discuss some of those fraud schemes here.
Fraudulent individuals are using telemarketing calls, text messages, social media platforms, and even door-to-door visits to perpetrate COVID-19 scams. Their goal is to use the pandemic to benefit themselves. They typically do this by collecting personal information, which can then be used to fraudulently bill federal health care programs and commit medical identity theft.
There are many versions of these scams:
They may contact a business to offer free tests to provide to employees. They gather your personal information through the placing of an order for the free tests.

A person may come to your office to tell you about free offers or services available to you as the business owner.

You or your employees may be asked to answer a survey. This may include gathering contact information for employees as it relates to COVID-19.

Some fraudulent companies may claim to be working for or as county contract tracers. They may seek information on employees, COVID-19 vaccinations, and tests.

Individuals may request information about COVID-19 testing and restrictions.
The goal of most of these efforts is to gather personal information, medical information, or financial details to commit fraud. For example, they may use this information to submit fraudulent claims to health insurance companies, Medicare, or Medicaid. They then have any money paid on claims sent directly to them. To the consumer, these types of scams don't seem obvious and can be hidden well.
What can you do to protect against these types of claims?
There are a number of things you can do, as an employer, to protect against these types of claims and risks. The most important thing is to be aware of what is happening and what could be occurring.
Here's an example of how these scams typically work. Someone may call your office to inquire about employee information. They may state that they are working for your county's health department and need to do contact tracing because an employee has tested positive. They may say that they can't tell you the employee's name because of privacy concerns. However, the caller will say that you need to provide a list of employees, their contact information, and sometimes even health insurance information or Social Security information.
The scammer takes that information and bills insurance companies for medical services – making money from the transaction many times over.
If someone calls you to request COVID-19 information or to offer services such as free tests or contact tracing, be suspicious. Avoid providing that information until you can call the appropriate state or local agency yourself to confirm that the call is legitimate. As a business owner, it is up to you to protect your company and the personal data of your employees. In short, government agencies will not contact you in this way.
How to protect yourself and your employees
There are several things you can do to keep your employees safe. Start here:
It is best not to respond to calls or engage in visits with unknown COVID-19 product vendors, suppliers, or individuals. There is nothing they can sell or provide to you that is considered totally safe.

Be wary of unsolicited requests for personal, medical, or financial information. That includes even basic information such as the names and contact numbers of your employees.

Be vigilant. Be sure to train all employees, including those answering the phone, about these risks. The more information they have, the better they can protect your practice's interests.

If you suspect you have been a part of some type of COVID-19 health care fraud or attempted fraud, report it immediately. You can do that

online

or call 1-800-447-8477.
As a business owner, it's always up to you to protect your practice and your employees' information. Don't just brush off claims or threats. Instead, invest in the time to report them. Remember, too, that scammers may try to trick you online or may contact your employees directly.
Finally, remember, too, that these scams change. If someone contacts you regarding any COVID-19 topics, ask for their contact information and hang up. Then, contact local health departments or even the government offices near you to verify the authenticity of this information. Real organizations are not worried about providing you with their contact information.
How to Protect Your Practice's Interests
The Dental CFO works to minimize risks by providing you with resources for good dental practice management. Our goal is to provide accurate, up-to-date information that you can rely on, no matter what you are facing within your practice. Having the support and guidance of our team reduces your risks and provides you with opportunities to grow your practice with confidence.
Reach out to us today to request a free consultation.